The Santarena Hotel is a tropically elegant oasis inspired by a palette of people and places, located between two of Costa Rica's loveliest Pacific beaches at the heart of Las Catalinas. This tropical car-free town on the Guanacaste Coast aims to inspire visitors and locals to connect with nature and other human beings.
Santarena's design and architecture pay homage to the old mansions of the great coastal cities of Havana and Cartagena, with open spaces where sun-kissed days revolve around blossoming courtyards, timeless terraces, and picturesque archways surrounded by lush greenery with constant views of the sky.
A Hotel Footsteps Away from Adventure
Santarena has a rooftop lounge and 377 square feet (35.02 m²) swimming pool, and is steps away from one of the region's best beaches, Playa Danta, a local favorite for swimming, paddle boarding, kayaking, and snorkeling.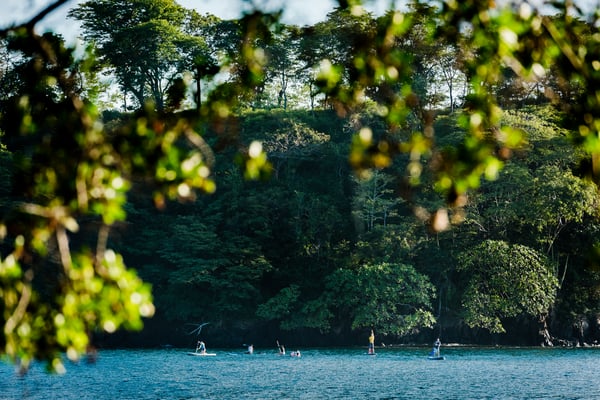 Nearly 1,000 acres of protected forest interlaced with extensive trails rise directly behind the hotel. A world-class ocean view single-track mountain bike trail system (more than 42 kms, roughly 26 miles) makes this the most prominent mountain biking destination in the American tropics.
The trails are sustainably built with moderate grades, as part of the conservation efforts of the land surrounding Las Catalinas. For the rider, these trails offering fantastic "flow" riding with dramatic swoops and roller coasters but no long sustained climbs. All of these trails are multi-use and ideal for both running and hiking.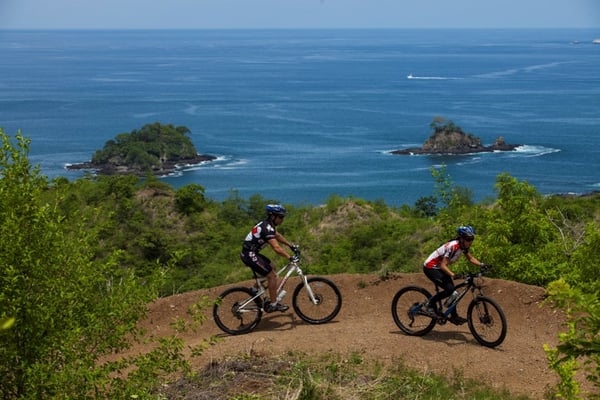 Day trips by sea, land, and sky can also be arranged and are encouraged for those interested in exploring the country's interior and surrounding areas.
Dining and Imbibing
The hotel has several options for dining and imbibing in a variety of picturesque settings in addition to a "grab and go" bakery (Cuatro Calle la Ronda) and room delivery.
Breakfast is offered in The Atrium, a relatively casual indoor and out­door space just off the lobby. Afternoon pintxos and beverages ranging from detox smoothies to proper evening cocktails are available at the restaurant either indoors or at the covered terrace facing the plaza and Playa Danta. The dinner atmosphere shifts to a chic sophisticated setting in the hotel's signature restaurant Ponciana. On Saturdays Sunset Gin Tonics are available at the rooftop pool and lounge.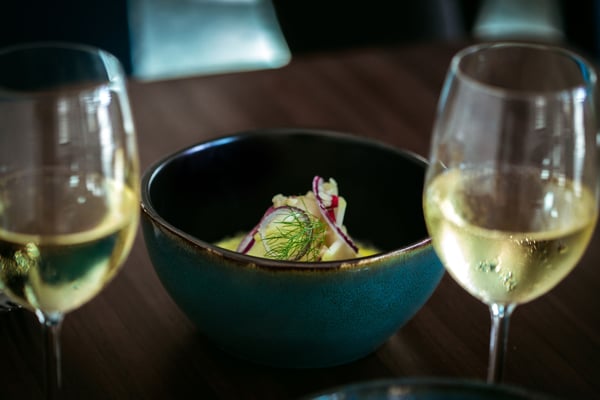 A Room to Breathe
The 45 guest rooms at Santarena spread among four floors and are an ideal place to rest, recover and recharge between active sunny days and social evenings. For close friends and families traveling together, there are eight adjoining rooms total on the first and second floors offering extra connectedness.
All accommodations have king beds, sustainable wood floors, and spacious bathrooms; most include private balconies with striking handmade Cuban style pressed tiles. The traditional rooms range from 344 square feet (31.96 m²) to 430 square feet (39.95 m²) and the Corner suites -each 603 square feet (56.02 m²)- for those who wish to have more space and privacy with expanded views.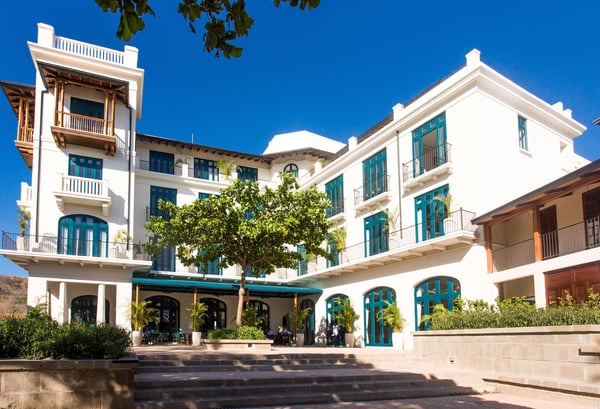 A Place to Gather
Unique indoor and outdoor spaces, a wide variety of activities to experience, and exemplary service throughout make Santarena an ideal base for business and social events.
The hotel's thoughtfully designed and versatile range of facilities are fully equipped with the latest technology and an array of amenities to seamlessly serve special gatherings ranging from professional or cultural groups and team-building trips to sports and wellness retreats.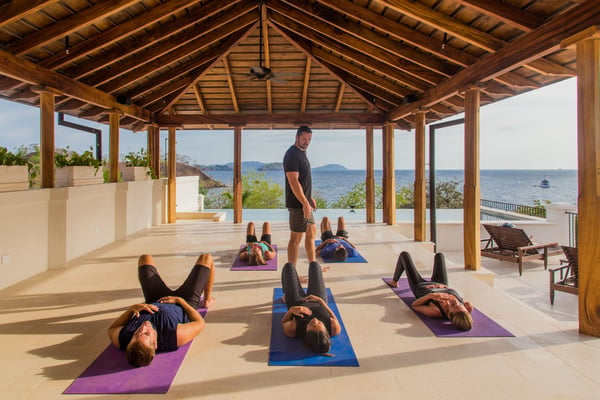 Welcome to Santarena
At the Santarena Hotel, stylish accommodations and inviting public spaces are seamlessly woven with gracious hospitality throughout, offering an experience that is consciously crafted and truly valuable.