Mountain bikes come in many shapes in sizes with many different components, and keeping each in top condition helps make riding a joy. A carefully tuned suspension, well-adjusted shock absorbers, responsive and powerful brakes, well-oiled gear shifters, and perfectly-inflated tires can make climbs easier, add a little extra speed on downhills, and offer more control when navigating curves and berms.
Las Catalinas has over 42km of world-class single track trail, where riders venture out to ride hard in rain or shine, any time of day and night. Keeping bikes in top condition, so that each ride is as thrilling as the last, is where the bike shop at Pura Vida Ride comes in.
Mountain Biking in Costa Rica at Las Catalinas
The mountain biking trails at Las Catalinas stretch through the heart of a 1000 acre tropical dry forest nature reserve, featuring a mix of technical climbs, fluid flow riding, and challenging descents along more than 42km of singletrack. Trail heads are scattered throughout town walking distance from homes, meaning its possible to go from front door to trail in minutes.
While on the trails, riders can zip through forested hills and tropical valleys immersed in nature, climb up along coastal cliffside with views of town, the hills, and the ocean, and descend down through thrilling downhills in a course designed to be accessible to newer riders and enjoyable for the seasoned veteran.
Town has a thriving mountain biking community, with group rides frequently departing in mornings and evenings, and a number of riders always willing to join on a short loop or Reto. With such an active group, it's important to keep the bikes in top shape, which is largely the role of the bike shop at Pura Vida Ride.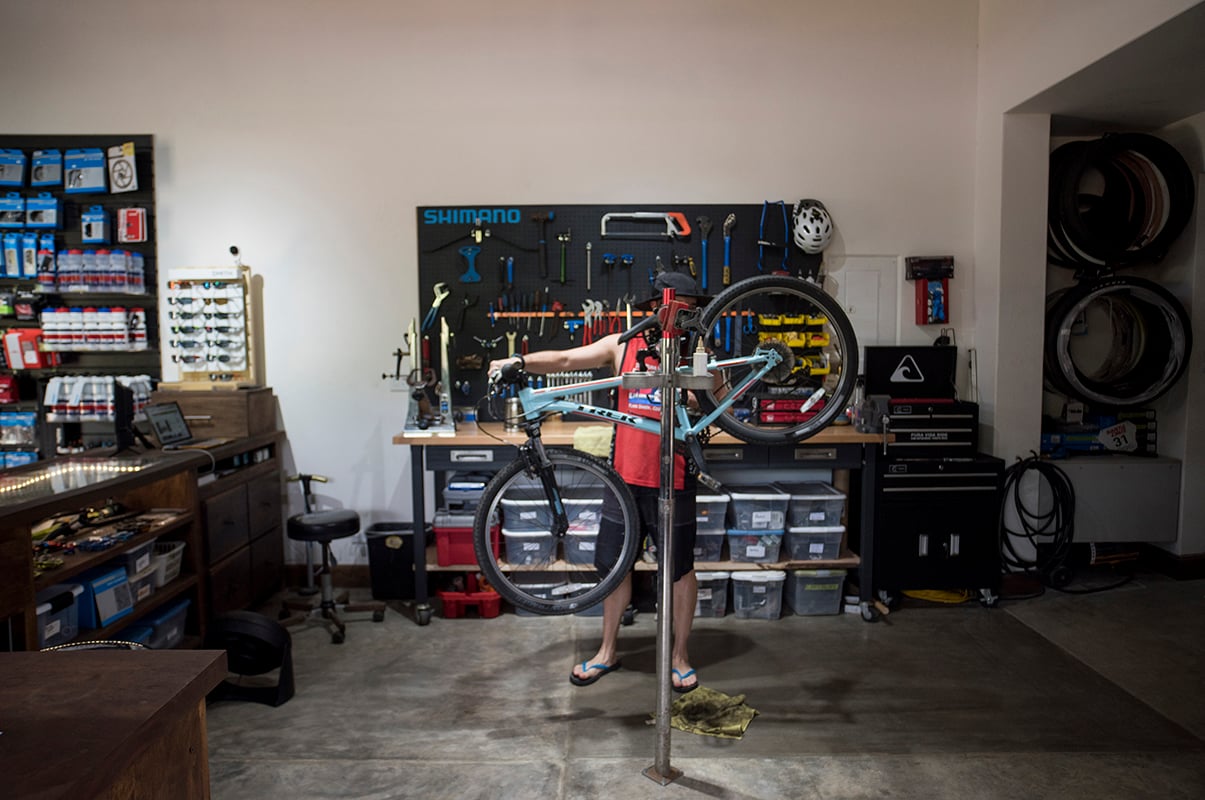 The bike shop at Pura Vida Ride
The Bike Shop at Pura Vida Ride
Pura Vida Ride is a multipurpose outdoor outfitter with everything from gear to well-fitting and versatile outdoor attire to rentals of aquatic and mountain biking equipment. However, in addition to their rentals and retail, Pura Vida Ride also has one of Costa Rica's premier bike shops.
Head mechanic at Pura Vida Ride is Jason Abernathy, who has over 20 years of experience in the business. He and his team are responsible for maintenance on many of the bikes that hit the trails at Las Catalinas, and take pride in keeping equipment in top shape throughout the year. There are a number of riders in town and the surrounding areas who put their bikes and components through a ringer of high-impact riding multiple times a week through a variety of weather conditions, which requires both cyclist and machine to be in top condition.
Jason and the team ensure that they have high quality components on hand for replacements, and provide thoughtful and diligent service to make sure that each ride for their customers is smooth, safe, and thrilling.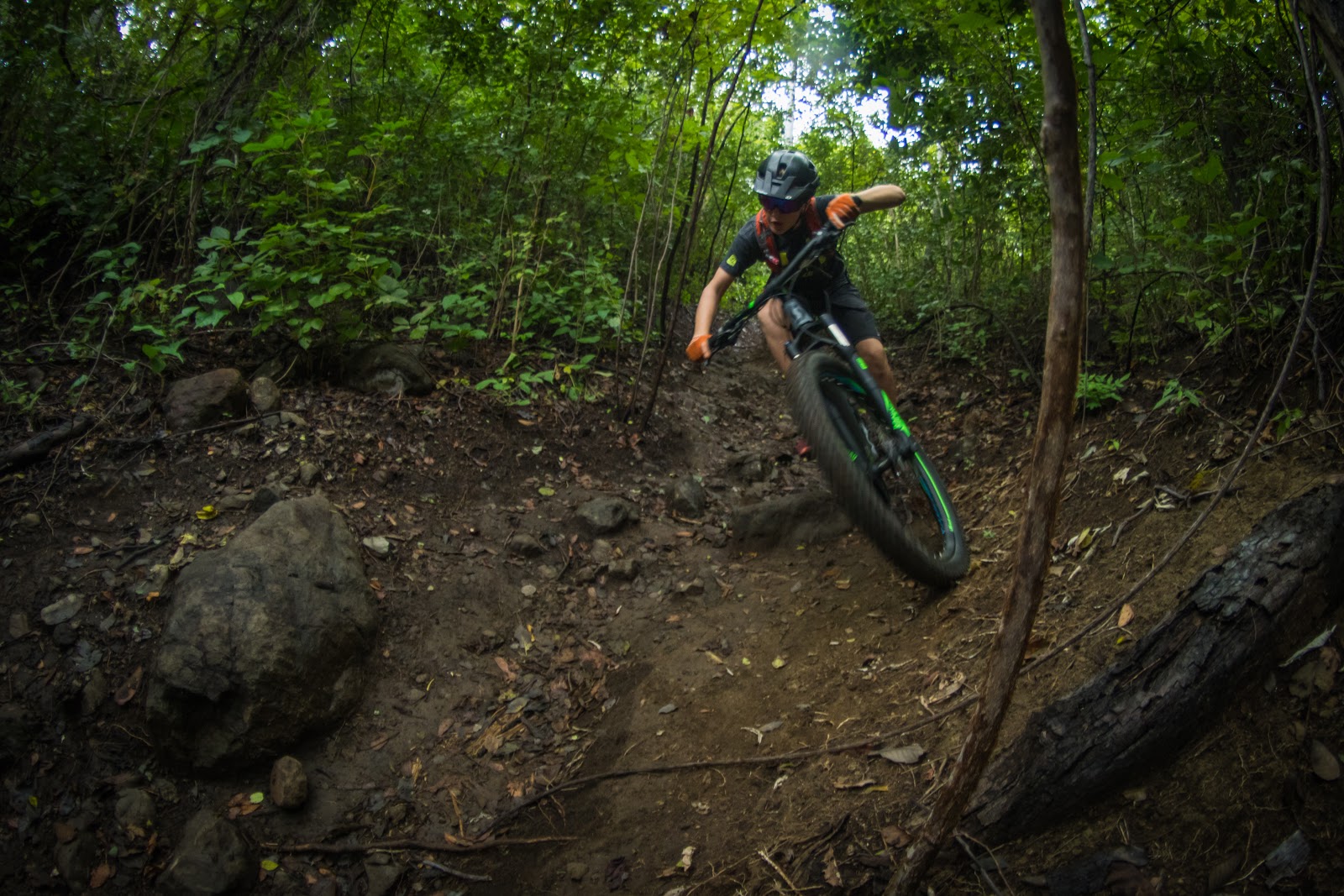 The Mountain Biking Trails at Las Catalinas
Biking in Town
Having a world-class bike shop right at the base of town's trails offers a measure of convenience for riders, and means one less thing to consider for mountain bikers traveling to town. Visitors just arriving can have their bike dropped off for a tune up, and then bike straight from the shop onto the trails knowing that any fixes they might need are just a few meters from the trailhead.
Meanwhile, for riders who live in town or the surrounding areas, having access to a quality bike shop nearby helps keep bikes running well for their lifetimes.