The world is coming around to walkability, with many urban areas looking to walkable solutions as a new direction from high-traffic, car-heavy design. Organizations like Toronto-based Sidewalk Labs are researching clean mass transport and mobility that's pedestrian and bike friendly. Cities like New York and Denver are attracting residents with their walkable neighborhoods.
As walkability comes to the forefront, new metrics are also being developed to measure the walkability of different places.
One such tool is Walk Score, a digital tool that rates the walkability score of places by measuring walking distance from various types of shops, restaurants, and other amenities from a given location.
Finding the Walkability Score
The algorithm for the walkability score is relatively simple. Using the API from Google Maps, Walk Score takes in a specific residence, and calculates how far a resident would have to walk for most errands and activities including restaurants, groceries, green spaces, and more. Amenities within a 5 minute walk (a quarter mile) provide maximum points, which decay based on distance until a 30 minute walk or more, at which point no points are given.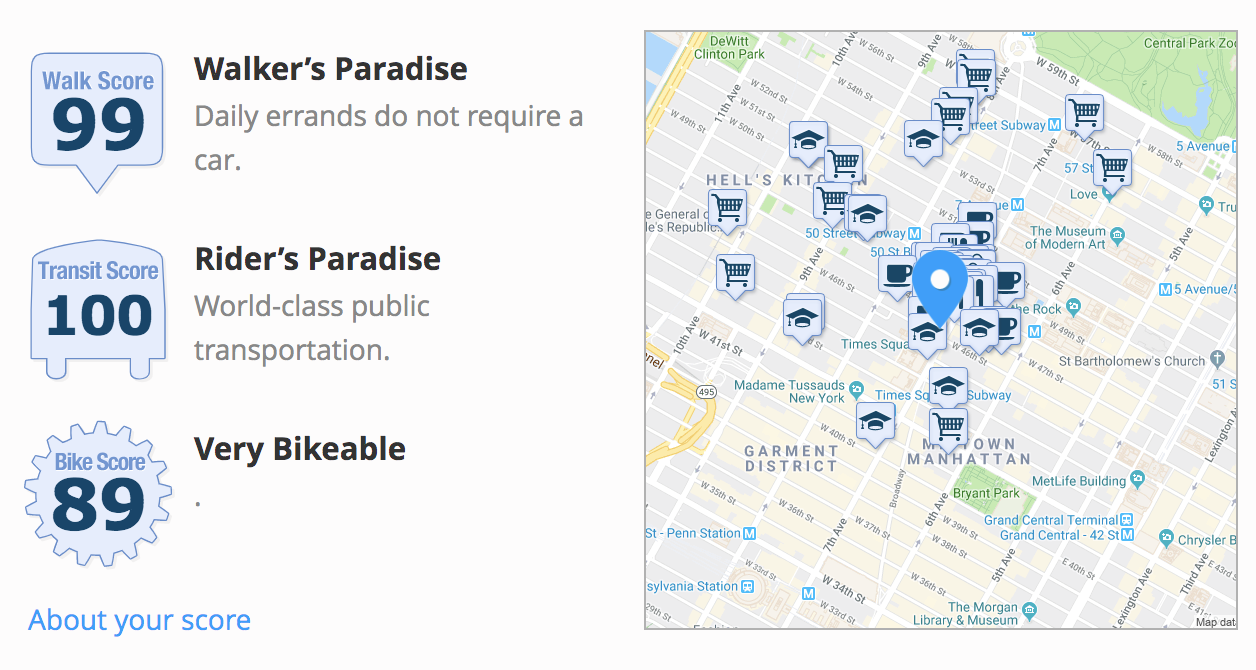 Times Square, New York, has the highest possible walk score at a 99
The function currently prioritizes highly dense urban areas in big cities, and has a few areas that it can grow. At the moment, the calculation doesn't take into account the amount of car traffic in certain areas, the size and feasibility of different roads, or the presence of bike lanes when calculating the bike score, but the tool is an interesting start to understanding your area's walkability.
Walk Score in Las Catalinas
Walk Score is currently working on international expansion, so at the moment the calculation in Las Catalinas is skewed, but using the same criteria it's easy to see town's walk score among the best. Here you have beachfront dining, casually elegant restaurants, cafés and grocery stores all in walking distance. You can find gear for the outdoors and clothing for life in town, browse interior design and art, and relax poolside or at a day spa all within a five minute walk for "maximum walkability".
Thanks to its planning as a car-free town first, Las Catalinas also has several of the intangibles Walk Score is seeking to integrate. Streets are free of traffic which also means there's no need for bike lanes, the air is fresh and clean, and there are world-class trails and beaches all just a few steps away.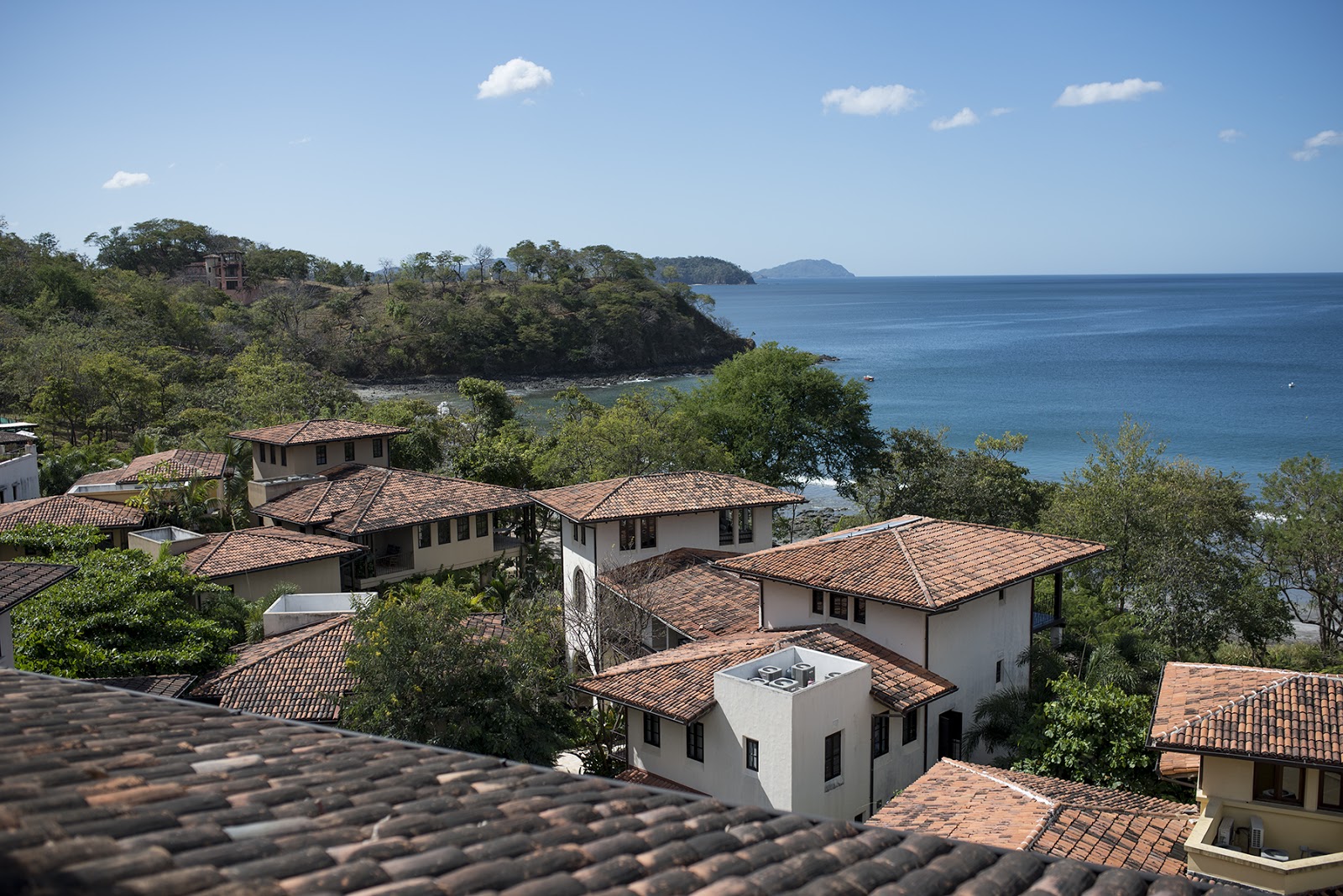 Walkability to Town and Nature
As a whole, this walkability and density without the traffic is one of the many benefits of time in Las Catalinas, which makes a tangible difference when you stay here for a visit or longer stay.