Things grow, and they grow well in Costa Rica. This Central American country represents 5% of the world's biodiversity within a total land area that only accounts for 0.03% of the total land mass of the world.
This means access to nature and its edible offerings, comprising a lush foundation for the local culture and cuisine. And good eats.
Local foods are available and abundant in Costa Rica. As Travel and Leisure magazine puts it, the same biodiversity and microclimates that make it a destination for nature lovers, make it a favored one for people who enjoy good food.
One of the simplest ways to source local ingredients is visiting any of the farmers' markets that take place weekly in the Guanacaste province.
Responsible for contributing the largest portion of the food consumed in the country, Guanacaste's local farmers, vendors and craftsmen utilize these "ferias" to sell hand-made crafts and fresh-from-the-farm produce directly to consumers.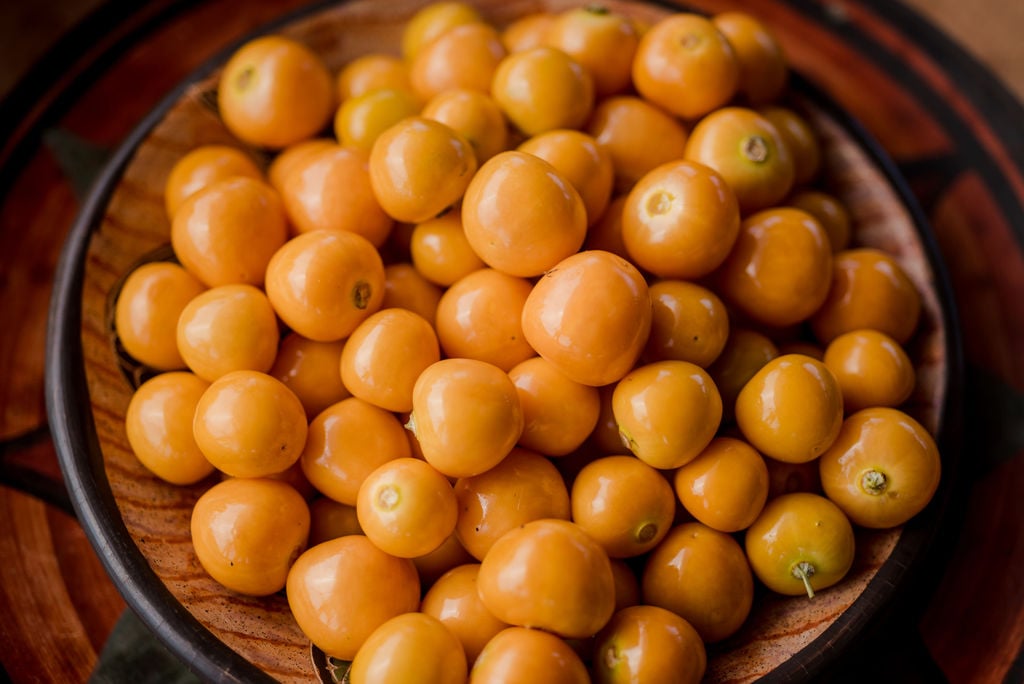 The Tamarindo Farmers' Market and the Feria La Paz are two examples of this customary experience in Guanacaste, says The Culture Trip.
The array of recognizable fruit and vegetables grown on nearby farms at these two ferias are most noticeable in the familiar shapes of artichokes, lemons, avocados, and mangoes. Freshly caught seafood, local spices, wines, meats, and dairy products also line stalls.
However, it's Guanacaste's large number of more exotic edible plants and fruits, such as dragon fruit, "uchuva," "gavilana," "saragundí," and "guapinol" that make the biggest impression with bright colors and wild textures.
As part of the "día-a-día" life in Guanacaste, it's both a pragmatic way to grocery shop and a way to participate in the customary lifestyle as a visitor or neighbor.
Farm To Table In an Orderly "Green" Manner
Equally accessible, neighboring farms, plantations where organic coffee is grown and harvested, warehouses where premium rum is aged, wineries where tropical fruit wines are fermented, and fisheries where Nicoya oysters are cultivated, often provide back of the house tours and farm to table experiences
These crafted culinary experiences in Costa Rica allow travelers to learn and explore how its rich edible ecosystem sustains the country, as Luxury Retreats Magazine explains.
Such is the experience in "the botanical garden of Costa Rica", which is another name for The Ark Herb Farm by Tommy Thomas in Heredia province, southeast of Guanacaste.
Its "ethno-botanical" approach is unique. The Ark supplies local restaurants as well as doctors, botanists, and herbalists with potted culinary and medicinal herbs, exotic plants, and vegetable starts. Tours of the garden and herbs nursery guided by botanists offer an educational, sensory experience at one of the most extensive herb collections in Central America.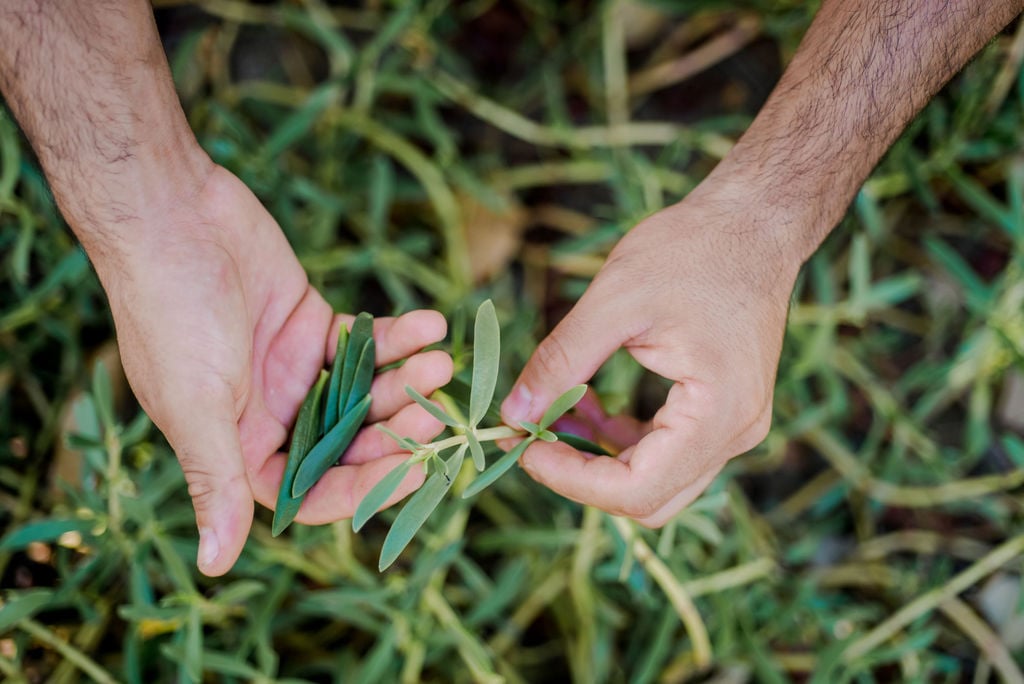 Similarly, dozens of farms in Guanacaste produce sweet peppers, turmeric, "chamol," ginger, green beans, watermelon, cantaloupe, white and red meats, herbs and spices, that end up in local tables at homes and vacation rentals, hotels, and restaurants.
For example, the La Senda 100% organic and sustainable vegetable farm, founded by two Belgians who fell in love with the Guanacaste nature, supplies local restaurants and hotels in Santa Rosa de Santa Cruz.
Or the many farms that feed veggies and fruits to Chef Gilberto Briceño's kitchens, a chef in the coastal town of Las Catalinas, home of the Santarena Hotel.
Briceño is a firm believer of locally sourced food. One of the highlights of his day is selecting ingredients within the 1,000 acre tropical dry forest preserve that surrounds his kitchen. For ingredients that he hasn't found out in nature, he looks to organic farms like Don Miguel's, located about an hour inland from the coast of Guanacaste.
The quality and freshness of these ingredients are what set Briceño's culinary experiences at Las Catalinas apart.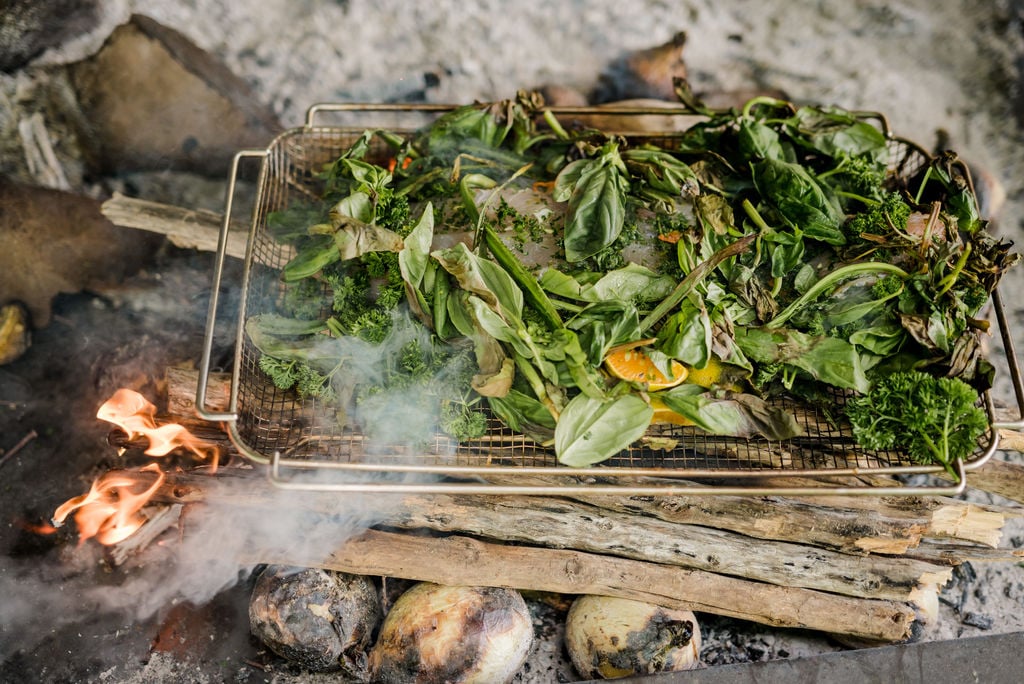 Visiting ferias and farms are just one way of tasting the flavors of Guanacaste. Costa Rican and foreign food bloggers, foodie guides, and traveling chefs have discovered specialty purveyors by buying local brands to take home, including:
These brands and more are found in local food stores and restaurants throughout Guanacaste and Costa Rica, like La Bodega in Tamarindo and Copper & Store Gourmet Market at Las Catalinas.
Their popularity in kitchens and at tables across the country speaks of the quality, purity, availability, and character of local suppliers.
It's A Costa Rican Thing
Supplied by two oceans, tropical forests, mountains, and local farms, availability of locally sourced food in the Guanacaste province through ferias, farms, gourmet stores, and restaurants shape Costa Rica's culinary offer and local cuisine.
The country's approach to local produce and its ample availability of fresh ingredients and flavors add a unique flavor to Costa Rica's growing culinary scene. It also makes local dining feel and taste authentic.
Travelers can fully enjoy these experiences when they visit Las Catalinas, a beach town in Guanacaste. The beetroot salmorejo at Ponciana restaurant in Hotel Santarena, the fresh fruit smoothies at Limonada restaurant, just footsteps from the beach, and Jake's handmade muffins at Pura Vida Ride, are just a few of the town's favorites. Buen provecho!