One of the easiest places to visit as a vegan is Costa Rica. The entire country is an ecological paradise for people who enjoy food, no matter their nutritional preferences. It is known for the varied fresh ingredients used in its cuisine while staying true to its sustainable roots, and an environmentally conscious community that takes pride in its authentic food.
Travelers here have access to dishes at restaurants ranging from street stalls to fine gourmet establishments, many of which have approachable plant-based options.
Easily Modified Costa Rican Dishes
Costa Rican typical dishes offer natural flexibility due to simple ingredients and requests for modifications are typically met, "con muchísimo gusto" at restaurants of all sizes. So practitioners can order national cuisine with ease.
In fact, a number of traditional Costa Rican dishes can easily be modified to meet vegan and other plant-based dietary preferences. "Gallo pinto," for example, is the country's staple rice and beans dish that is naturally vegan. Ingredients typically include: rice, beans, onions, sweet red peppers, salsa Lizano and herbs and spices, which add micro-nutritional value. Often found in small "sodas," this dish packs a nutritious punch without any modifications.
"Casado" is one of the most accessible entrées in Costa Rica. While typically offered with four simple components (rice, beans, a small salad and a protein), an easy modification is to double the salad or request for a few extra steamed vegetables in lieu of the protein. Other restaurants offer vegan proteins like tofu or tempeh as an option. Often, a Casado is served with a side of "picadillo de papa", a base of plant-food like potatoes and green beans -- the meat is eliminated without any sacrifice in taste.
For travelers interested in more modern eating habits, locally sourced organic ingredients are abundant, offering depth and variety for any palette.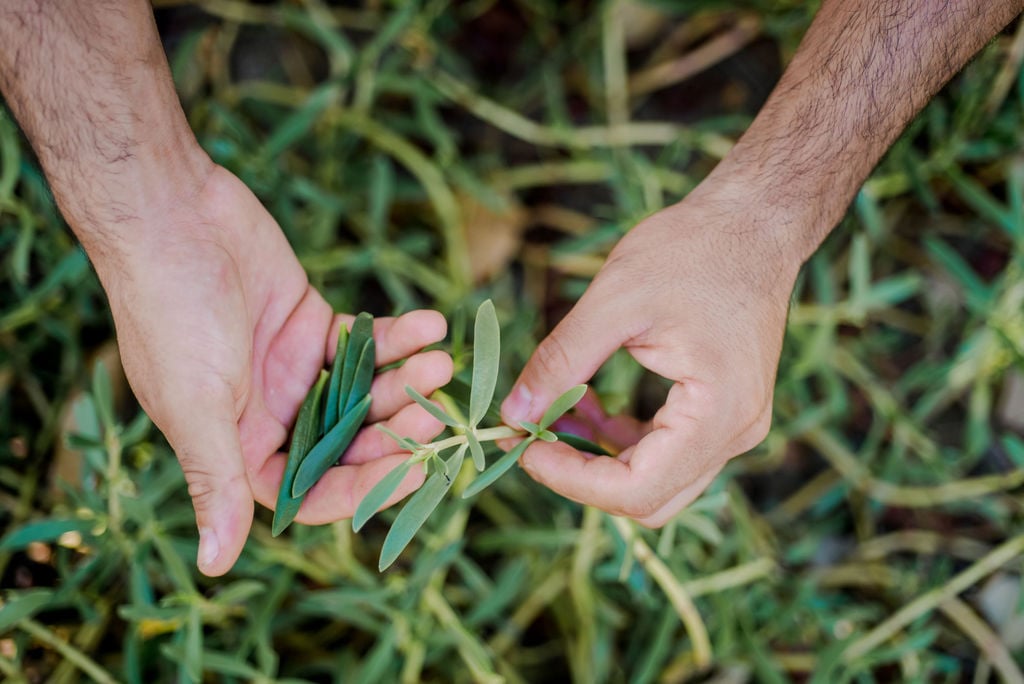 How to Find Vegan and Plant-Based Restaurants in Costa Rica
Many restaurants in Costa Rica, whether fully vegan or vegan-friendly, make it a point to offer access to a plant-based diet with a focus on the local food system.
The following resources are a great place for visitors to check when looking for alternatives in the country:
Happy Cow
Happy Cow is dedicated to helping vegans, and vegetarians find restaurants that are friendly for those following a plant-based diet all around the world. The site can apply a variety of filters to customize preferences.
Currently, Costa Rica has listings on HappyCow for vegan restaurants in cities like Alajuela, Atenas, Heredia, Jaco, Puerto Viejo, Samara, San José, San Pedro, and Tamarindo.
In addition, there are a multitude of restaurants where travelers find vegetarian and vegan options of authentic cuisine on the menus. For example, Maza Bistro in San José serves vegetarian-friendly food with vegan options.
Many of them emphasize sourcing locally, including:
Juice Café is a smoothie and juice bar with outdoor seating that also offers light fare such as granola and salads.
Noguis is a beach-front eatery that has a separate section of their menu for vegan dishes.
One of the owners of Kaixo is vegan, the restaurant makes its food in-house and it offers vegan options.
Yelp
Yelp provides a number of options for vegan-friendly restaurants throughout Costa Rica. In the province of Guanacaste alone there are listings for Americana cafes, bakeries, organic restaurants and more. San José options include Indian, sushi, Mediterranean and other international choices. Coffee houses, Thai and other Latin American cuisines figure heavily.
Here's a list of some restaurants currently operating in Costa Rica that are either completely vegan or vegan-friendly, many of which have their menus available online such as El Chante Vegano, Almendra, La Casita Vegana Integral, Puerto&Co, Pico Feliz, Azuki, De Acá, and Qué Rico Lo Bueno, to name a few.
Vegan Alternatives in Guanacaste Region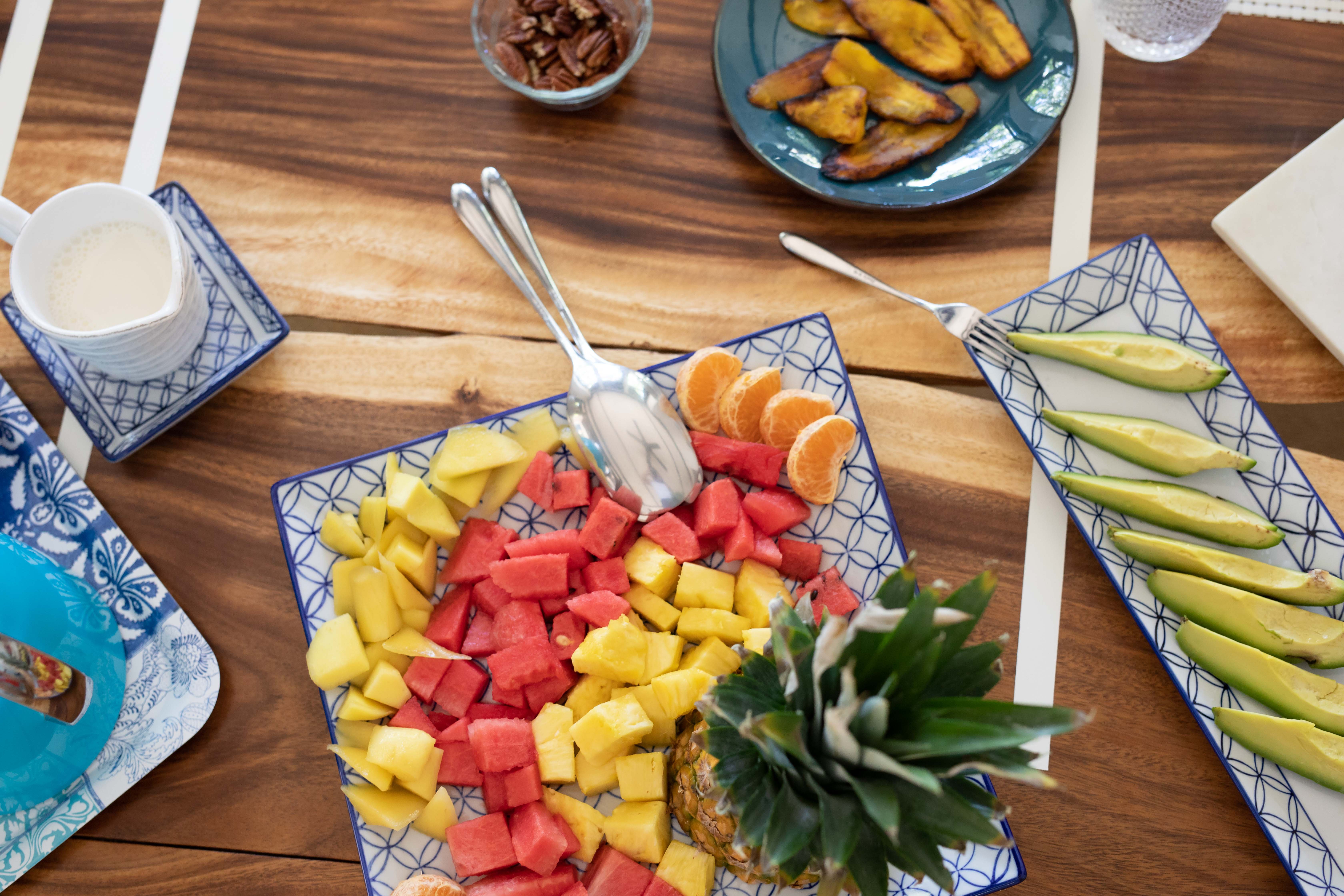 Meanwhile, in Guanacaste province, where Santarena Hotel is located, there are plenty of vegan and vegetarian-friendly alternatives, from restaurants to shops and ferias including Pura Vegan, Vida Pura, Copper & Stone, Mercado NICOA, Ponciana, Cuatro Calle la Ronda.
Pura Vegan is located at El Mercadito de Tamarindo and specializes in Thai cuisine; their "cheese" fries are worth the drive. Vida Pura is a juice bar specializing in raw vegan food.
Another alternative in the area is the Nicoya market, run by a local market producers' association, where locals and visitors find traditional preparations like achiote chicken, tamales, papaya picadillo, chilote stew, horchata, and chicheme.
Meanwhile, visitors to the town of Las Catalinas have a number of options. For an elevated dining experience, a fully vegan 5 course dinner is offered at Ponciana, in Santarena Hotel.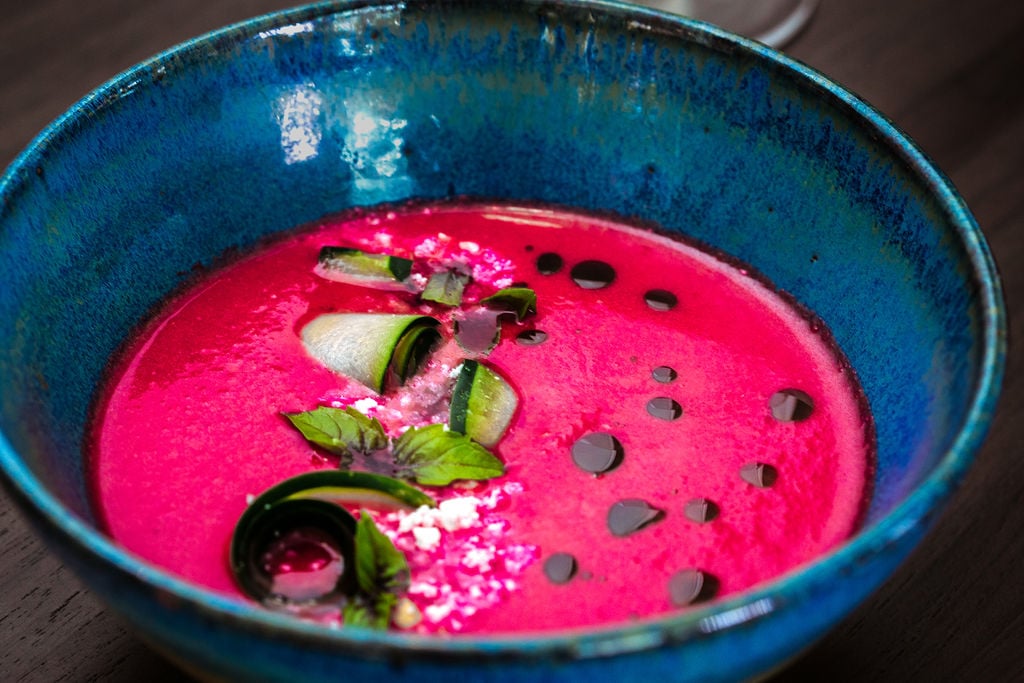 For a more casual bite, the frijol and papa empanadas at the Cuatro Calle la Ronda bakery are a vegan option. Either one (or both!) pairs perfectly with the garden salad which can be easily modified by ordering it without goat cheese.
Copper & Stone, a gourmet store located in the center of Beach Town, offers grab and go vegetarian sandwiches, plant based smoothies and organic produce.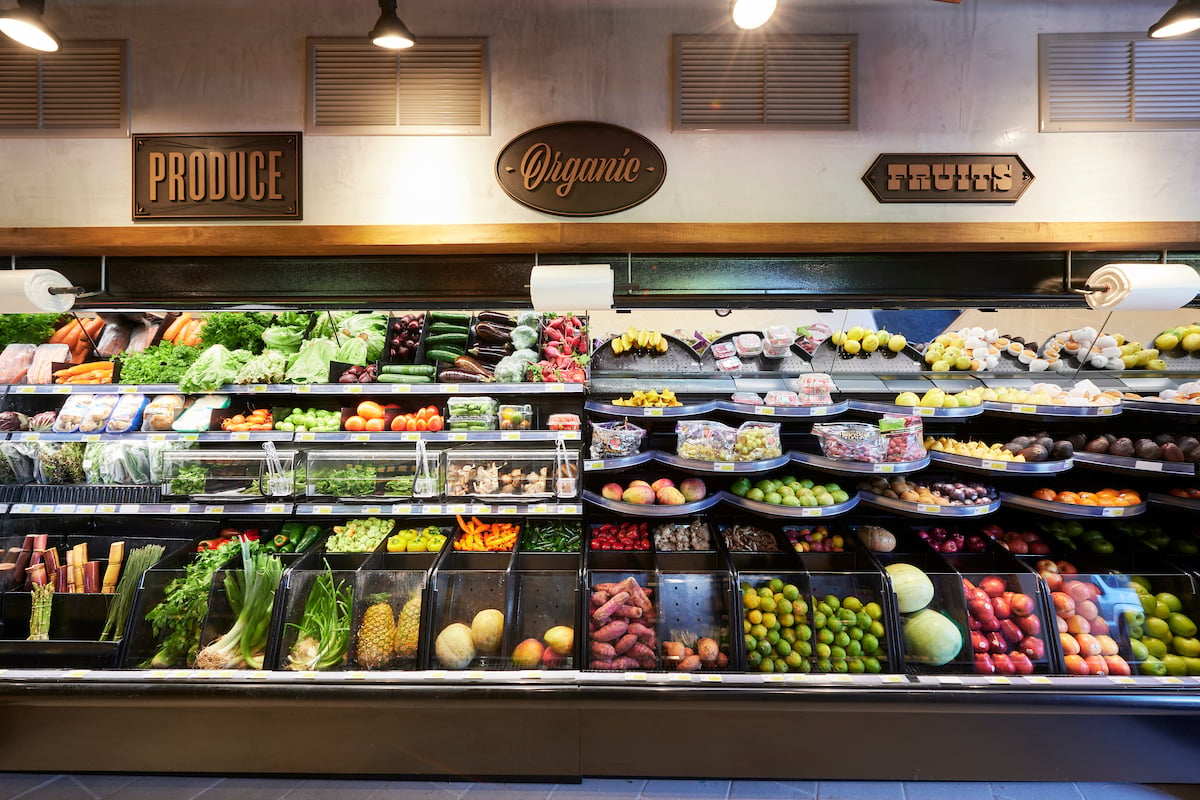 Farmer Markets: Another Way to "Taste" Vegan Costa Rica
A great culinary experience for vegans, where amazing flavors and fresh, locally sourced food awaits them at the local farmers' markets. There, tropical fruits present themselves in a myriad of colors signifying the differences in vitamins and minerals including the Costa Rican "guava," tropical "granadilla," "rambutan," soursop, and peach palm fruit or "pejibaye".
Visitors and shoppers can make their way through the stalls and sample exotic flavors. It's also a great opportunity to connect with the vendors and immerse in the Costa Rican culture.
Travelers there can also source the ingredients for their breakfast smoothie, lunch side dish or dinner entrée from the local food supply of fresh mangoes, lemons, and avocados that are plentiful in the stalls of these local producers. Having ready access to the unique and exotic edible plants such as dragon fruit, guapinol and uchuva, makes it simple to add color, texture and nutritional variety.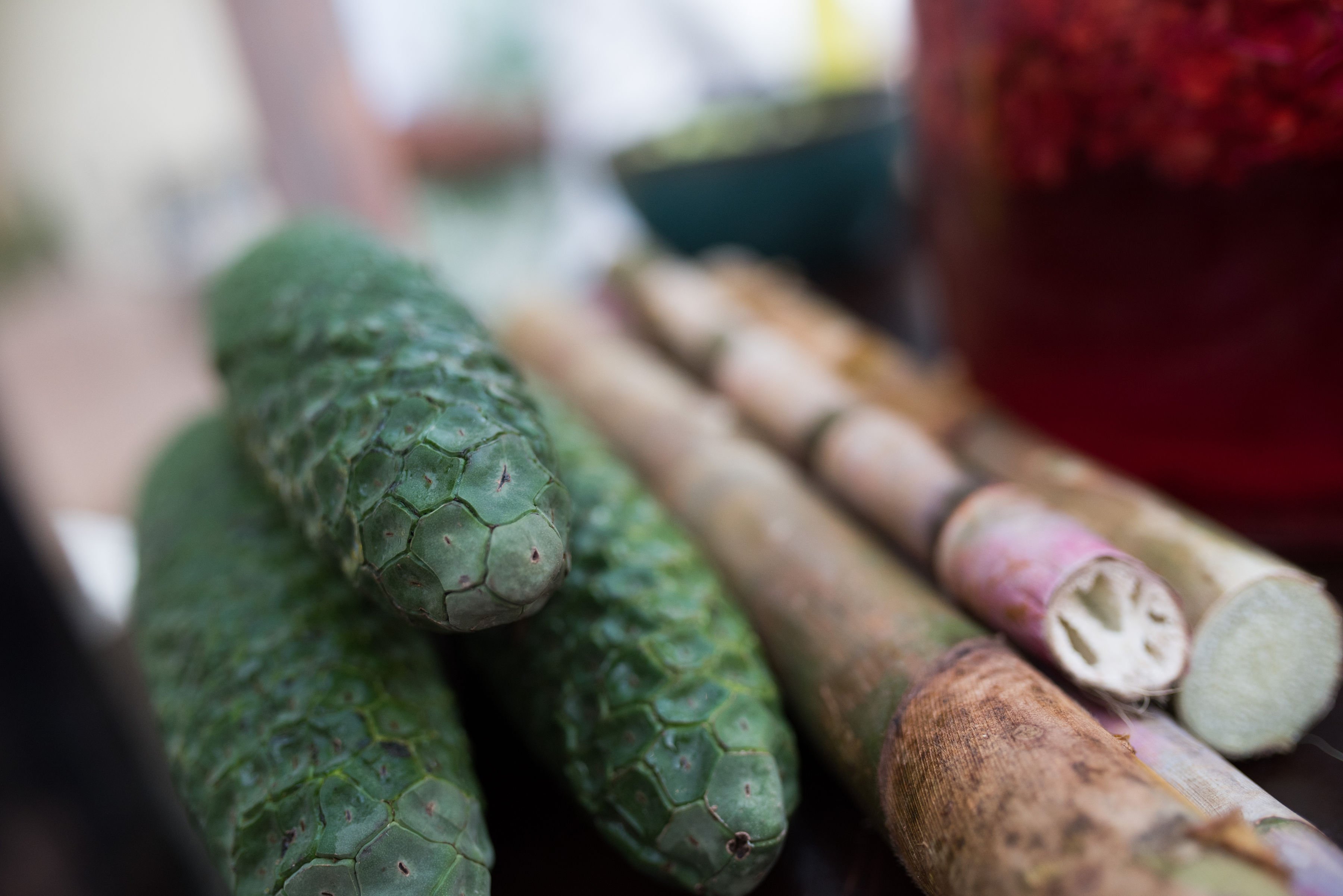 The Tamarindo Farmers Market and the Feria La Paz are two of the best examples of a farmers market close to Las Catalinas. In ferias, travelers meet with local farmers, artisans, craftsmen, and vendors. Small stands often display handmade items, while others are fashioned as restaurants and offer prepared food.
These markets are the personal favorites of Culinary Events Specialist at Las Catalinas, Chef Gilberto Briceño, who recommends visiting the Feria del Agricultor in Alajuela, the second-largest city in Costa Rica and the place where he grew up, and the Feria Verde de Aranjuez, in the city of San José, founded by people looking for sustainable lifestyles in Costa Rica.
There are also several nearby food farms, such as La Senda, that are a farm-to-table experience providing 100% organic produce served on site.
Tried-and-True Recommendations
There are a number of travelers that have navigated Costa Rica as vegans or vegetarians. A few of them write about their experiences in blogs that prove quite useful for travelers looking for options:
The Official Costa Rica Travel Blog
Nikki and her husband, Ricky, have seemingly infinite knowledge regarding Costa Rica. Because they've been vegetarians for years, they have a wealth of ideas and tips regarding plant food that can often be applied to vegans as well. While not the focus of the blog, they also include information for pescatarians.
Vegan Travel
A blog dedicated to vegans who are traveling throughout the world, Vegan Travel offers a substantial list of vegan dining options in Costa Rica, like Luv Burger, in Guanacaste, a restaurant that is focused on a plant-based diet and in the reduction of meat consumption. There's Loving Hut also, located in the Costa Rican province of Heredia, which doesn't use animal products because love and compassion for both the planet and other beings begin with what's on their plates.
Vegan Costa Rica Awaits
Costa Rica is a country that appreciates life in all its expressions; hence, its "pura vida" motto. In addition to environmentally conscious activities such as hiking, kayaking, surfing, and snorkeling, exploring the country involves delicious, healthy, and authentic cuisine.
Travelers of all dietary preferences find crafted culinary experiences that are enriching and exciting. For vegans, specifically, there are plenty of alternatives because most places will gladly serve food that meets their requirements with a "con muchísimo gusto" attitude.
As the food culture here revolves around growing ingredients following an ecologically conscious mindset, it's easier to adjust menus or find menus that are vegan friendly. This is a lifestyle that is trademark of Las Catalinas as well. From waking up to freshly juiced local fruits to organic produce grown nearby available in restaurants and cafes, the choices are plenty. ¡Buen provecho!