Experiential travel activities are meant to immerse travelers in the local culture, giving them a personal understanding of what makes a destination unique. A progressive approach to tourism, the key principles of experiential travel include authenticity, sustainability, and activity — all with a strong local focus.
Above all, experiential travel is meant to be transformative, both for the traveler and the new friends they make, and Costa Rica offers these opportunities in plenty across its territory.
Costa Rica isn't just a place where travelers can lay out on beautiful beaches (although that is a pretty good way to spend an afternoon). What sets this small nation apart are the unique experiences readily available for travelers looking to get under the surface and experience the country. Thus, visitors in Costa Rica aren't isolated from the people who make this country special, and that's intentional.
For the most part, locals are friendly, happy to help teach a bit of Spanish, and willing to share the good times with tourists. In addition, ticos (as Costa Ricans call themselves) pride themselves on a warm, welcoming, and fun loving culture, one that inspires people to focus on the good life. Here are a few suggestions to connect with the real Costa Rica.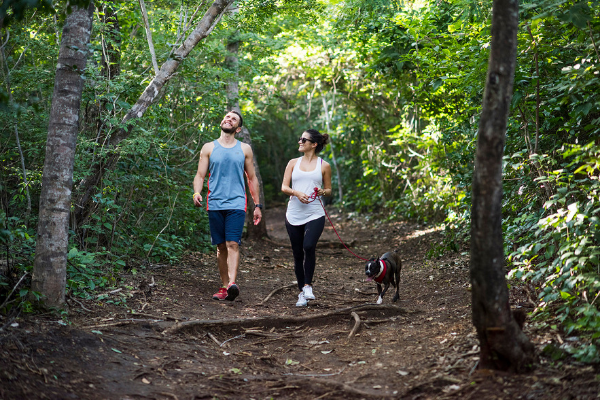 Hiking, Biking & Trekking
The vibrant ecosystems in Costa Rica are among the foremost in the world. Six percent of the world's total biodiversity can be found in the country, a tremendous number for a country which occupies only .03% of the world's landmass.
With that said, it's not surprising that smart ecotourism is available in many parts of the country. Depending on the region, it's possible to encounter animals like howler monkeys, three-toed sloths, scarlet macaws, and more, right outside the doorstep, all while exploring Costa Rica's wide variety of different ecosystems.
Local is the way to go here -- hiking, biking, and trekking with skilled guides from the area helps connect with the natural world in a way that has minimal impact on the local ecosystem and maximizes the experience.
Costa Rica is also home to 28 national parks, three of which are UNESCO World Heritage Sites. Popular parks to visit in the northwest of the country include Parque Nacional Volcán Tenorio, which is home to a diverse habitat of wild animals just a short trip from the coast of the Guanacaste region, and Rincón de la Vieja National Park, where hikers can find their way through the towering treetop canopies and catch glimpses of waterfalls, wildlife, and volcanic activity.
On the Pacific coast, the walkable beach town of Las Catalinas has miles of multi-use single track trails that stretch through an 1,000 acre nature reserve in the tropical dry forest. Whether hiking, trail running, or setting out on a mountain bike, these trails offer the opportunity to explore expansive hillside vistas and panoramic ocean views as well as tropical wildlife and foliage during any time of day or night.
Exploring the Markets
The local marketplace is the center gathering point of communities the world over. It's no different here, where farmers' markets known as ferias and mercados are congregation areas for locals looking to shop for their families as part of daily life.
For travelers, ferias are a great place to explore locally sourced ingredients in depth and have a taste Costa Rica's unique cuisine while shopping for regionally produced goods, and chatting with the merchants. It's also a great place to pick something up to take home -- after all, finding a handcrafted artisan keepsake in a mercado beats something picked up from the airport every time.
Real is the key word here. When grabbing a bite or shopping for souvenirs, visitors walk and eat alongside local residents going about their lives.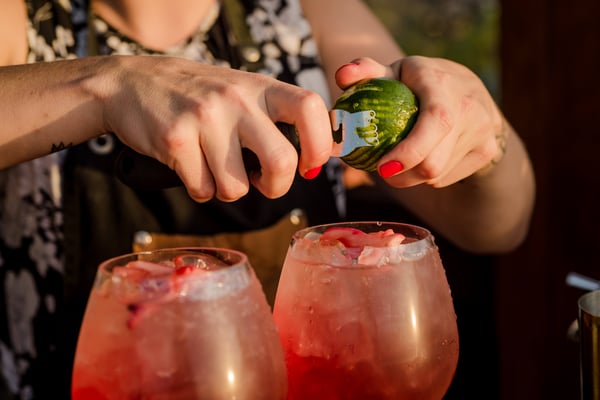 Learning a New Skill
The opportunity to learn something about themselves and others is what brings many people to experiential travel. They don't want to see a community from a tour bus, they want to get involved. One way to bring this knowledge to life is to know and learn from the locals, through cooking classes, artisan workshops, and more.
Take the pedestrian town of Las Catalinas, on the coast of Guanacaste, where Santarena Hotel is located. One of the best parts of being in the town is getting to learn from the other members of the Las Catalinas community, who hail from all around the world and are very likely to share with visitors.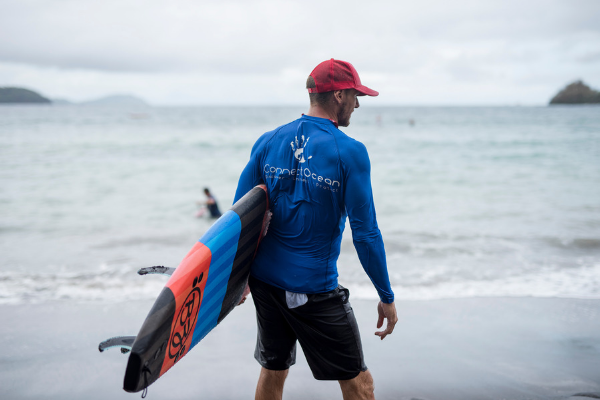 Visitors could come across town architect Sara and lead barista Danny, as they explore town's architecture and design influences or the Costa Rican coffee scene.
Or maybe they will sit in with culinary gem Ponciana's head mixologist as they explore Costa Rica's biodiversity and how it has left the town with twists/dashes found nowhere else in the world. Offshore guests might have a Citizen Science day experience with Ernst Van Der Poll from ConnectOcean, with a guided snorkel, SUP, or dive followed by a beach clean up and BBQ at Dantita beach.
From the dozens of options in this town, visitors are bound to leave having learned something new to take home!
Immersive Culinary Experiences
Drawing from an immense biodiversity and a rich cultural history, dining in Costa Rica is another way to experience the country. After all, food is an important part of culture, and no immersive experience in Costa Rica will be complete without some excellent regional cuisine.
Each region in Costa Rica has its local culinary style. However, what connects all of them is the importance of locally sourced fresh ingredients — thanks to the proximity to the source, they aren't hard to come by. Especially for lovers of good seafood and organic produce, Costa Rica is a culinary destination that's hard to match.
Take for example the Pop-Up Restaurants in Las Catalinas, a new town tradition started by Chef Gilberto Briceño. Drawing from his love of Costa Rican ingredients and his international culinary experience, Gilberto came to town after the wild success of Vestigio Creativo, a series of one-shot restaurants with unique menus based on foraged ingredients from around the country.
Now, Briceño brings his creative edge, effervescent personality, and love for local ingredients to the culinary scene of the new beach town with frequent Pop Ups. Each with a unique, one time menu themed around exploring different culinary trends -- ranging from micro greens to foraged fruit to precolonial traditions to international influences -- these Pop Ups are served directly by Briceño and his team, whose knowledge of their food and excitement for their craft is contagious as they weave a story and education into the meal. It's definitely an experience worth having while in the country.
Relaxing, of Course
Pura vida is the Costa Rican national motto, meaning "pure life". It's a versatile phrase, which can be a greeting or a farewell, a description of how the day's going, a way to move past little inconveniences, and has many more uses.
It's also an essential call to action for outsiders who may not understand how important peaceful moments, easygoing hospitality, and "the good life" is to ticos. What this means is that any experiential travel itinerary that is busy, chaotic, or stressful is really missing the most important element -- connecting with the way another group of people lives.
With any travel to Costa Rica, pura vida should be an essential starting point, no matter the activity. It doesn't mean lying around doing nothing. Costa Rican culture has a strong allure of adventure; sea kayaking, surfing, paddle boarding, and mountain biking are all parts of life here, waiting for visitors to discover and live them up.